Property damage claim denied? Offered too little?
Get help with your property damage claim from one of our experienced Florida property damage lawyers and a FREE consultation.
If we don't win, you don't pay!
¡Hablamos Español!
We Can Beat Your Insurance Company
Insurance companies hire experts to find loopholes to deny your Florida property damage claim.
You need an experienced Florida property damage lawyer on your side when filing a claim.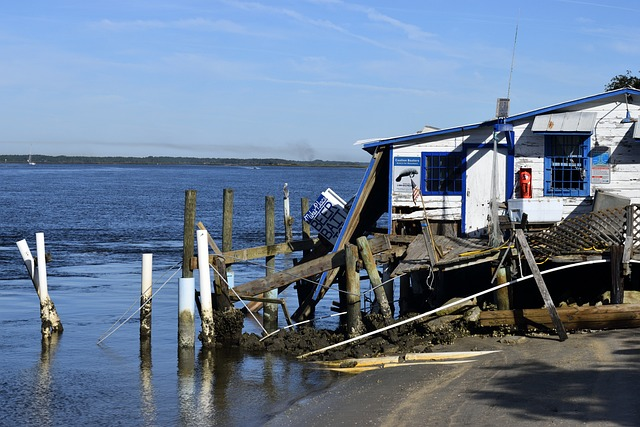 What Do I Do After My Property Has Been Damaged?
If you've taken an insurance policy to safeguard against property damage, you have legal precedent to pursue a claim with your insurer and get maximum compensation for losses suffered.
How you react following the discovery of property damage can make or break your claim.
After spotting damage, and you've got your family to safety, here are some steps to take to ascertain you get maximum and fair restitution:
Mitigate additional damages
If you can safely do so, take appropriate measures to stop the property and flood damage, from escalating. This can entail tarping or covering your roof, windows, walls, and doors, taking away fallen debris from your place, getting rid of wet items, and draining flooded areas.
If you're not able to do this, you can consider enlisting a reliable emergency mitigation company to undertake the tasks.
Your insurer will compensate you for all realistic expenses required to lessen additional damages, so long as the receipts are saved.
What's more, be cautious of non-local building contractors or 'storm chasers' who incite you to spend a lot of cash on fast and short-lived repairs – which are usually performed in bad faith.
Not taking appropriate steps to mitigate property damage may decrease the payable amount you should ideally receive.
Insurance carriers will only cater to the damages that result from the covered event and won't reimburse damages that could have been prevented with 'moderate' care.
Call your insurance carrier
After suffering significant property damage, you should report the incident to your insurance carrier or representative to begin the property damage claims process. This can be an in-depth, broad procedure that will need intense keenness to detail, ample time, and preparation on your end.
Among the best methods of ensuring that you get maximum restitution for your damage claim is to take a lot of photos and videos of the cause of damage and/or damage itself.
In case the insurer attempts to devalue or reject your claim, you can present proof of the initial damage to bolster your defense case.
If your possessions were lost in the damaging event, catalog all the things right away to decrease the probability of omitting them from your claim.
Why Choose Klotzman
If your business or home has experienced property damage in Florida, you need a Florida property damage lawyer.
At Klotzman, our lawyers are well aware of the bad faith antics insurers use and know exactly how to get a fair settlement on your insurance policy.
So, if you've had your property damage claim underpaid, delayed, or denied, we will work with you to ensure that you receive the fair compensable amount you are owed.
Our skilled property damage attorneys at Klotzman Law Firm will review the fine print of the policy, note down any exclusions, and take legal action to ensure that your rights are protected under Florida property damage law.
To discuss your options with our expert legal team, please call 954-915-7405 today to book a complimentary consultation and case evaluation.
What are Common Types of Property Damage?
Property damage to a business or home in Florida comes in various forms, all of which can result in disastrous damage for property owners. Common types of property damage that may give you grounds to file a claim with your insurer include property damage resulting from:
Storm damage
Florida experiences frequent hurricanes and thunderstorms that may turn to be calamitous in some instances. It's difficult to predict when storms will strike and there's no way of anticipating the sort of damage that will ensue in the aftermath.
This kind of damage can prove to be catastrophic for any property owner. Extensive damage can lead to a total loss of business or property. Common forms of storm damage you may encounter include:
Structural damage
Broken windows
Interior Damage
Water damage
Flooring damage
Damage to cars, boats, and other vehicles
Fire damage from drowned wires
Damage to appliances, furniture, and other personal possessions
Damage resulting from projectiles
When pursuing a storm claim, you should file an insurance claim following the occurrence of storm damage. The insurance carrier will send their adjuster to your place to evaluate the degree of damage.
Water damage
Water damage is the most frequently filed claim in Florida. Whether or not coverage will be provided is contingent on various factors including maintenance, negligence, sort of damage, water source, or normal wear.
Regardless if it's because of leaking pipes or a defective HVAC system, the homeowner's policy usually provides coverage.
But water damage resulting from negligence, gradual deterioration, and normal wear and tear will most probably not be covered.
To ensure that you get reimbursement for water damage restoration and repair, it's essential that you maintain proper records and make sure to document every damage.
Fire and lightning damage
Fire damage is among the most destructive occurrences that can occur in a home and lead to out-and-out loss. Also, Florida ranks #1 for lighting-affiliated insurance claims, followed by California and Texas. Damage resulting from lightning, like fire, is included in basic homeowners' insurance policies.
Other policies offer coverage for power surges directly linked to lightning strikes, which can lead to serious damage to electronics, appliances, phone systems, electrical fixtures, equipment and computers, and the electrical grid of a home.
Theft damage
Theft property damage can be very considerable. Valuable possessions such as electronics and jewelry, are usually targeted. Nevertheless, theft has detriments that can be hard to convert into a dollar amount, such as the theft of an heirloom or something that has sentimental value.
Moreover, theft usually comes with intense fear, anxiety, and stress that you may not be secure in your own household.
Our insurance attorneys at Klotzman Law Firm know how daunting theft claims can be, usually carrying a lot of emotional baggage you don't get from other kinds of damage claims, and also the ensuing criminal investigations that consume a lot of time.
If you've been the victim of theft damage, we can assist to pursue restitution from your homeowner's policy to cover any losses incurred.
If you face any troubles seeking any of the aforementioned property damage claims, the seasoned Florida property damage attorneys at Klotzman Law Firm can assist you to get the insurance coverage you have paid for in premiums.
Who is Responsible for Property Damage?
Property can get destroyed or damaged in several ways. Most frequently, property damage is a result of accidents, acts of God, and the intentional actions of others.
There are essentially two kinds of insurance that are associated with property damage claims: homeowner's insurance and auto insurance.
In case your property was ruined in an auto accident, chances are that you'll pursue the auto insurer of the liable party for reimbursement.
If your property (land or home) was destroyed, then chances are that you'll pursue the homeowner's insurance carrier of the liable party for reimbursement.
Also, there are circumstances where you may have grounds to file a claim against both the homeowner's and auto insurance provider to be appropriately compensated.
And given how property law can be extremely intricate, it would be prudent to enlist the legal counsel of an experienced Florida property damage attorney at Klotzman Law Firm.
An experienced property damage lawyer will review your case and elaborate on the kind of property damage you have, identify the responsible party, and guide you in your legal obligations when filing a claim for property damage.
What if The Property Damage was Done Maliciously?
Malicious damage is widely described as the deliberate defacement or destruction of private, commercial or public property.
Florida statute classifies criminal mischief as the act of deliberately causing malicious damage to another person's possessions/belongings.
Most individuals are under the impression that criminal mischief is a comparatively minor crime with little to no consequences. However, depending on the degree of malicious property damage, criminal mischief can be categorized as a felony or misdemeanor.
Florida criminal courts can make a verdict that sees offenders serve jail time.
In case your property is the subject of vandalism or malicious damage:
Report the incident to the Police and ask for an official police report. With a police report, you'll be in a much better position to file a claim for damages.
Take videos and pictures of the damage scene/cause of damage.
Do not get rid of or do any repairs to the damage until you've received the go-ahead from the insurance provider since they may want to do an inspection.
If security has been compromised, arrange for moderate emergency repairs to avoid additional damage using your contractor. The expenditure you incur may be taken into account under the claim.
Catalog all your losses suggesting actions needed to resolve the damage.
Common types of malicious property damage include:
Smashed windows
Writing graffiti
Trespassing
Slashing car tires
Smashing a phone, video game controller, laptop, or any digital device
Purposefully keying or denting a car, and other defacements of property.
What is Typically Covered Under a Homeowner's Policy?
Standard homeowner's insurance coverage includes:
Your Home
According to homeowner's policies in Florida, real property denotes land, and any constructions linked to it, like your fence, gazebo, swimming pool patio, carport, garage, or home. As such, real property damage denotes damages incurred to immobile (fixed) constructs or real estate property.
This part of the insurance policy covers the rebuilding or repairing of the property itself following a calamity or accident the policy has covered.
Personal Property
Dissimilar to the structure of the home, personal property denotes portable belongings, like furniture, clothing, electronics, appliances, and other personal possessions.
Thus, personal property damage signifies damage to moveable items in your home.
Taking out a personal property policy assists you in replacing or repairing your possessions following a covered loss.
Liability Coverage
Liability coverage protects homeowners against claims filed regarding personal injury or property damage inflicted on other parties by accident or due to the negligent actions of homeowners insurance policyholders, pets, or family members.
The liability part of the coverage pays for both the charges of representing the policyholder and also the amount the court awards – up to the policy limit.
Additional events and disasters
If your house is destroyed or damaged to the point where you must seek residence elsewhere, your homeowner's policy can cater for hotel and rent bills, meals, and other living expenditures incurred while your house is being rebuilt or repaired.
You should note that policy coverage for additional events is different among insurers.
How Can Klotzman Law Firm in Florida Help?
The majority of Florida residents are conscientious when it comes to maintaining their property insurance coverage.
You earnestly pay your monthly policy premiums and expect that the insurance provider will come through when you need them the most.
Unfortunately, this isn't always the case as insurers don't live up to their enticing promises, and will try to lowball you every chance they get.
You may find yourself needing to fight in order to get fair restitution to cover your damages. If you find yourself in a situation where your claim has been rejected or your settlement has been devalued, you should consult with a qualified Florida property damage attorney for aid. When you enlist Klotzman Law Firm, you can expect a legal team who will:
Carry out an independent investigation to establish the amount it will cost to fairly replace or repair your property
Identify the types of coverage you qualify for
Work in liaison with experts when investigating the cause of property damage
Assist to translate and decipher legal and insurance paperwork relating to renters, commercial property, homeowners', or other property policies
Spearhead negotiations with the insurance company for a favorable compensation amount
Take the case to court if negotiations with the insurance carrier fall through.
It can be difficult to comprehend the fine print of even the most elementary insurance policy contract. If you're not conversant with contract knowledge and property law, it will be easy for the insurance carrier to dupe you out of your deserved compensation.
A seasoned and experienced property damage attorney can assist you to make the most of the value of your claim so you can replace or repair your personal property and move on with life.
At Klotzman Law Firm, our skilled property damage lawyers won't hold back when it comes to confronting insurers to pay the full compensable amount they owe to you in premiums.
We are aware of all the tricks insurance adjusters and their employers use to deny or delay your claim, which is why we'll take control of the entire process.
Insurance carriers tend to act differently when an attorney is handling your insurance claim. Call our Klotzman Law Firm offices at 954-915-7405 to find out how we assist you.
Consult With A Seasoned Florida Property Damage Attorney Today!
If you want to pursue an insurance claim because of property damage, consult with a seasoned property damage lawyer at Klotzman Law Firm in Florida.
Our insurance attorneys will evaluate your case and give a correct appraisal of your policy. We will use our expertise to ensure that you acquire the financial restitution you are owed.
To speak with one of our compassionate property law attorneys, call 954-915-7405 now to book a no-cost and non-obligatory consultation!